What movies do you think create the best vision of the future of health care? And what scene is particularly memorable with great foresight? Please comment.
Here's a list of Movies about the Future of Health Care compiled by Modern Health Talk:
"Wall-E" is a warm-hearted commentary on environmental pollution that portrays future humans as super-obese couch potatoes living in a robot & technology dominated world.
"Robot and Frank" shows the challenges and benefits of companion robots for the elderly who don't warm easily to technology. Read the rest of this entry »
Helping Seniors Master Computers is a guest article by James Owens with many added comments by the editor.
A Pew Internet survey shows that 53 percent of people over 65 are now online. Only a third of these adults actually use social media, with email being their preferred way to communicate.
EDITOR: The oldest age group in most market research, including the Pew survey, is 65+, but what about the "real" seniors 75+ or 85+? They are far less likely to use technology and will need more help getting started, according to this article by Laurie Orlov.
With some support, your senior friends and family members could be using their computers for a whole lot more. These suggestions will get you thinking of ways you can help them branch out with new computer skills: Read the rest of this entry »
By Henry Moss (original at American Society on Aging)
Caregiver burden is emotional and subjective. We try to measure it by looking at rates of depression and anxiety disorders in the caregiver population, and at the seriousness of these disorders. We know the highest rates of emotional burden and the deepest levels of depression are felt by caregivers who experience entrapment—a sense of powerlessness, aloneness and suffering associated with long periods of caregiving for the most difficult elders, especially those with dementia. We are aware of the many studies showing how excess stress and emotional burden can impact a caregiver's health, finances and family life, creating even more anxiety and depression.
We already know that the 45- to 64-year-old population will grow only 1 percent between 2010 and 2030, while the age 80 and older baby boomer population increases by 79 percent. As the age 80 and older baby boomer cohort grows, the number of family caregivers available to assist them drops dramatically, from 7.5 in 2010 to 2.9 in 2050, a more than 50 percent decline. Alarm bells have been going off and researchers and advocates have been busy estimating the impact on the long-term-care system. Read the rest of this entry »
By Sandy Getzky
Not getting enough rest? If your mind has trouble settling down at night, you can easily end up tossing and turning instead of getting much needed sleep. Instead of worrying about an argument you had with a co-worker or what to do about that stubborn nail fungus problem, focus on helping your mind calm down for the night. Here are five things you should do before you go to bed each night.
1. Stay Away From Electronics
Spend a couple hours before bedtime with a good book instead of staring at your TV, phone or laptop screen. These electronic items can be very distracting and stimulate your brain. The light from the screen can also make it more difficult for your brain to enter sleep mode. In addition to avoiding screen time, keep the lights in your bedroom or living room dim. Read the rest of this entry »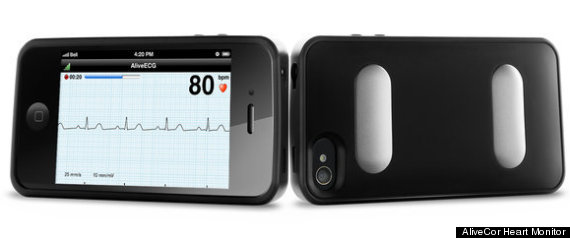 By Snookie Lioncourt
With continuous advancements in technology, more and more innovative solutions have been invented to facilitate global healthcare delivery services. These include a number of medical and healthcare mobile applications, remote Caregiving tools, assistive wearable devices for elderly and disabled patients, live mobile pulse monitoring systems, and emergency response GPS trackers. So, what do all of these innovations portend for 2014 and onwards? In 5 mHealth Tech Trends to Shape Industry, we'll take a closer look at five significant technological trends this year that will vehemently shape the future of the mobile health (mHealth) industry. Read the rest of this entry »
EDITOR: Opinions of Obamacare, and whether it's a glass half empty or half full, depend largely on one's political viewpoint and sources of your information. Opponents of the law, including many in the medical industrial complex with lots to lose if health reform cuts costs, often cite articles hinting that it's a failure, while proponents cite articles highlighting successes and progress. The mainstream media, in efforts to generate buzz and attention, seem to stoke the fires of controversy by avoiding the hard task of investigative journalism and simply publishing inflammatory stories fed to them by either political party without checking the facts. Then again, the official government numbers, which you can believe or not based on your politics, present a moving target. So, I'm more interested in the trends and the long-term implications and publish today's byline article with some editorial comments added.
Early-Stage Obamacare:
A Checkup on the Health of the Affordable Care Act Thus Far
By Paisley Hansen
What will be the ultimate impact–for good or bad–of the Affordable Care Act on Americans? Although it's still too early to tell, a January 13 article by the Associated Press posted on AOL sheds some light on the health status of Obamacare thus far [2.2M through December, 2013]. Read the rest of this entry »
From The Good and Bad News About Your Sleep Debt (Forbes, 2/23/20145)
"Sleep, science tells us, is a lot like a bank account with a minimum balance penalty. You can short the account a few days a month as long as you replenish it with fresh funds before the penalty kicks in. This understanding, known colloquially as "paying off your sleep debt," has held sway over sleep research for the last few decades, and has served as a comfortable context for popular media to discuss sleep with weary eyed readers and listeners.
The question is — just how scientifically valid is the sleep debt theory?" Read the rest of this entry »
By Patrick Roden, RN, PhD (originally published in 2011)
A tweet from Kohler got me thinking: What do you think of Barbie's new eco-friendly dream home from Mattel? We love the low-flow toilet!
Seems Barbie is trending green after years of Pink convertibles and end-less wardrobes; not exactly a sustainability lifestyle (making up for past sins?). The joint effort is a synergy of The AIA and Mattel, who have teamed up for the design competition in honor of "Architect Barbie," the newest addition to the career-themed "I Can Be" series coming soon to a store near you. Read the rest of this entry »
BlueCross BlueShield of North Carolina produced the following infographic about the high cost of health care, and I added the following comment.
The key to getting costs under control is to get the incentives right all along the health care continuum.
PAYERS — Where insurance companies once were able to control profits by selecting only the healthiest customers and cutting off those who became too expensive, that's no longer the case under Obamacare, so they're finding new ways to stay profitable, including extending wellness programs, which were initially developed for self-insured corporations, to their other customers. They're also offering deep discounts on premiums to customers willing to accept higher deductibles and copays, giving them more skin in the game. Some are even starting to pay for medical tourism and home health care with telehealth video consultations and the necessary medical devices and home modifications when the costs are less and outcomes better. That's promising. Read the rest of this entry »
We have well over 700 health care infographics on Pinterest and are in process of manually indexing them HERE. This one is especially interesting. Using data from the World Health Organization, it shows that Americans spend well over twice as much per person on health care than other developed nations, yet we tend to live sicker and die younger.
Summary for screen readers:
Demographic & Social Economic Statistics – The chart shows 2011 population size with China first with 1.35 billion people, followed by India with 1.24 billion, and the US third with 313 million.
Gross National Income per Capita – Singapore came in first even though it has one of the smaller populations with just over 5 million people, followed by the US at number two and Germany at number three. Read the rest of this entry »