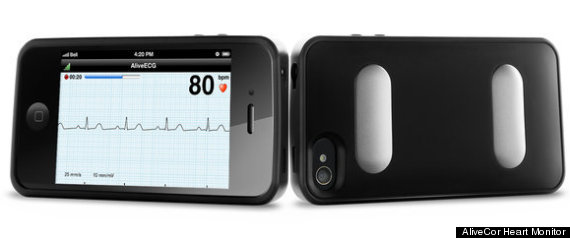 By Snookie Lioncourt
With continuous advancements in technology, more and more innovative solutions have been invented to facilitate global healthcare delivery services. These include a number of medical and healthcare mobile applications, remote Caregiving tools, assistive wearable devices for elderly and disabled patients, live mobile pulse monitoring systems, and emergency response GPS trackers. So, what do all of these innovations portend for 2014 and onwards? In 5 mHealth Tech Trends to Shape Industry, we'll take a closer look at five significant technological trends this year that will vehemently shape the future of the mobile health (mHealth) industry. Read the rest of this entry »
Instead of searching for a doctor, calling for an appointment, taking time off work, and then driving to the doctor's office, just connect online with video.
Healthcare just got a whole lot easier for consumers, thanks to American Well and a new telehealth service that connects people to physicians through their iPad, iPhone or Android device as well as any web browser.
The company's technology manages physician availability and allows consumers to either choose a specific doctor or simply connect to the next available one. They can also review doctors' professional profiles and see how other patients rate them.
Doctors accessed via American Well are currently available for live video consults 24 x 7 x 365 in 44 states and the District of Columbia. The $49 cost of a 10-minute video call can be paid via credit card, debit card or health savings account, and at that rate it costs less than a typical office visit, which averages $68 and can reach up to $120 Read the rest of this entry »
WASHINGTON – Sept. 24, 2013 – The American Telemedicine Association (ATA) is encouraged by the Food and Drug Administration's (FDA's) release of guidance on mobile medical apps.
[Modern Health Talk is encouraged too.]
"The FDA has chosen wisely to target its strict regulatory efforts on mobile applications that could pose a significant risk to consumers if used improperly." said Jonathan Linkous, chief executive officer of ATA. "Their regulation will help reassure patients and consumers that mobile health applications are not only convenient, but safe."
Mobility and the use of smartphones is a growing trend that's here to stay, as shown in today's infographic.
Type on your touchscreen with braille. Hear what your camera sees. Learn to sign.
Apple products are already simple, intuitive, and easy to use. They also have accessibility features built in – for people with special needs. And with third party assistive technologies, Apple helps even more people do more in more ways. Learn about the company's accessibility features in OS X (for Mac) and iOS (for iPhone, iPad & iPod touch).
This article highlights some of the third party apps that Apple is promoting and concludes with a short list of related articles on mHealthTalk.
Vision
BrailleTouch lets you type using braille right on your iPhone or iPod touch screen. Use a unique split keyboard based on the traditional six-key braille keyboard, and type text messages and email more quickly and accurately. Read the rest of this entry »
Le Web Paris (see video) explores a future of technology that connects everyday devices all the time, often described as The Internet of Things.
This story and video from Reuters and the Huffington Post form the basis of my own observations and developer recommendations as a 30-year IBM technologist, futurist and Digital Home consultant. Included at the end are four interesting infographics from Cisco, Intel, Casaleggio Associati, and Beecham Research. Read the rest of this entry »
Based almost entirely on an article by Stacy Lu,
Freelance Writer and TEDMED.com Blog Editor
Imagine a comprehensive, clinically relevant well-patient checkup using only smartphone-based devices. The data is immediately readable and fully uploadable to an electronic health record. The patient understands — and even participates — in the interaction far beyond faking a cough and gulping a deep breath. For real?
Johns Hopkins medical student and Medgadgeteditor Shiv Gaglani says it is not only possible, but may in fact be the checkup of the future. Gaglani and a team of current and future physicians will do a first-of-its kind demo of a "smartphone physical" for hundreds of attendees at TEDMED 2013 on April 16 to 19 in Washington, D.C.
The checkup will capture quantitative and qualitative data, ranging from simple readings of weight and blood pressure to more complex readings such as heart rhythm strips and optic discs. Measurements and instruments will include: Read the rest of this entry »