Tablets | Smartphones | iPad | Android
Helping Seniors Master Computers is a guest article by James Owens with many added comments by the editor.
A Pew Internet survey shows that 53 percent of people over 65 are now online. Only a third of these adults actually use social media, with email being their preferred way to communicate.
EDITOR: The oldest age group in most market research, including the Pew survey, is 65+, but what about the "real" seniors 75+ or 85+? They are far less likely to use technology and will need more help getting started, according to this article by Laurie Orlov.
With some support, your senior friends and family members could be using their computers for a whole lot more. These suggestions will get you thinking of ways you can help them branch out with new computer skills: Read the rest of this entry »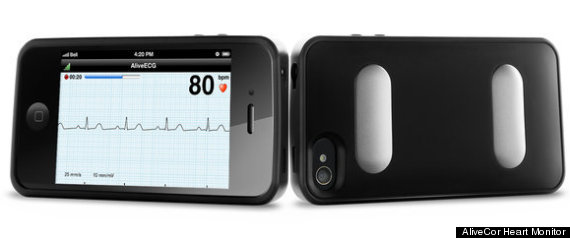 By Snookie Lioncourt
With continuous advancements in technology, more and more innovative solutions have been invented to facilitate global healthcare delivery services. These include a number of medical and healthcare mobile applications, remote Caregiving tools, assistive wearable devices for elderly and disabled patients, live mobile pulse monitoring systems, and emergency response GPS trackers. So, what do all of these innovations portend for 2014 and onwards? In 5 mHealth Tech Trends to Shape Industry, we'll take a closer look at five significant technological trends this year that will vehemently shape the future of the mobile health (mHealth) industry. Read the rest of this entry »
I'm happy that AT&T is reaching out to teach seniors about technology, because so few of them understand or use it, and the problem is worse than we think. I'll discuss that after the video.
As we approach Christmas and the New Year, thinking of family, reflecting on the past, and anticipating the future, I thought you'd get a kick out of this 1984 IBM computer Christmas commercial and my personal reflections of its history.
New market research on the convergence of telemedicine and mHealth suggests that "telemedicine now delivered on proprietary devices is becoming obsolete," and I agree. I first wrote about the role of standards in telehealth two years ago in an article on Video Conferencing for Home Healthcare and have written several articles on the topic of standards since then, including The Smart Refrigerator & Smart Medical Device.
Platform Standards
Earlier this week I weighed in on a LinkedIn discussion of Tablets used in Video Telemedicine. It morphed into a discussion of HIPPA, so the comment I added applies just as much to HIPPA regulations as to the use of standards in telehealth. Read the rest of this entry »
The FDA final guidance lists several types of apps that may meet the definition of a medical device, but that pose lower risk to the public and will not be regulated. That should free developers to innovate and allow useful consumer products to come to market more quickly while ensuring that the mobile health apps are not only convenient, but safe.
The following list of apps (from mobihealthnews) highlights the 21 types of apps that the FDA called out in their guidance, saying it "understands that there may be other unique and innovative mobile apps that may not be covered in this list that may also constitute healthcare related mobile apps." The agency says this list is not assumed to be or meant to be exhaustive, but rather is intended to provide some clarity. Read the rest of this entry »
Instead of searching for a doctor, calling for an appointment, taking time off work, and then driving to the doctor's office, just connect online with video.
Healthcare just got a whole lot easier for consumers, thanks to American Well and a new telehealth service that connects people to physicians through their iPad, iPhone or Android device as well as any web browser.
The company's technology manages physician availability and allows consumers to either choose a specific doctor or simply connect to the next available one. They can also review doctors' professional profiles and see how other patients rate them.
Doctors accessed via American Well are currently available for live video consults 24 x 7 x 365 in 44 states and the District of Columbia. The $49 cost of a 10-minute video call can be paid via credit card, debit card or health savings account, and at that rate it costs less than a typical office visit, which averages $68 and can reach up to $120 Read the rest of this entry »
WASHINGTON – Sept. 24, 2013 – The American Telemedicine Association (ATA) is encouraged by the Food and Drug Administration's (FDA's) release of guidance on mobile medical apps.
[Modern Health Talk is encouraged too.]
"The FDA has chosen wisely to target its strict regulatory efforts on mobile applications that could pose a significant risk to consumers if used improperly." said Jonathan Linkous, chief executive officer of ATA. "Their regulation will help reassure patients and consumers that mobile health applications are not only convenient, but safe."
What's Digital Health?
According to Paul Sonnier, Head of Digital Health Strategy at Popper and Company, "Digital Health is the convergence of the digital and genetics revolutions with health and healthcare. He sees digital health as empowering us to better track, manage, and improve our own and our family's health. It's also helping to reduce inefficiencies in healthcare delivery, improve access, reduce costs, increase quality, and make medicine more personalized and precise." Read the rest of this entry »