Tablets | Smartphones | iPad | Android
By Stephanie Baum (original on MedCityNews.com)
Seniors tend to be marginalized when it comes to digital health. Given the fact that AARP's membership starts at 5o, its membership base spans a wide range of technical ability, so inevitably some will be left out or feel like they've been overlooked.  These 10 healthcare startups, which have made the finalist cut for AARP's Innovation @ 50+ LivePitch, have taken different approaches to practical concerns such as how mobile health apps, services and tracking devices fit into the lives of their users. Among their solutions are apps for caretakers, sensors to track balance and urinary tract infections to catch costly problems early and telepsychology.
By Michelle Seitzer
Today's guest post is by Melody Wilding, a licensed medical social worker (LMSW) and Community Manager for eCaring.com.
It's 11 a.m. Two meetings down: what's next? Maybe check emails or tackle the pile of papers growing on your desk?
Just as you're hitting a stride, the phone rings. It's Mom … and something is wrong. She fell this morning. Read the rest of this entry »
Helping Seniors Master Computers is a guest article by James Owens with many added comments by the editor.
A Pew Internet survey shows that 53 percent of people over 65 are now online. Only a third of these adults actually use social media, with email being their preferred way to communicate.
EDITOR: The oldest age group in most market research, including the Pew survey, is 65+, but what about the "real" seniors 75+ or 85+? They are far less likely to use technology and will need more help getting started, according to this article by Laurie Orlov.
With some support, your senior friends and family members could be using their computers for a whole lot more. These suggestions will get you thinking of ways you can help them branch out with new computer skills: Read the rest of this entry »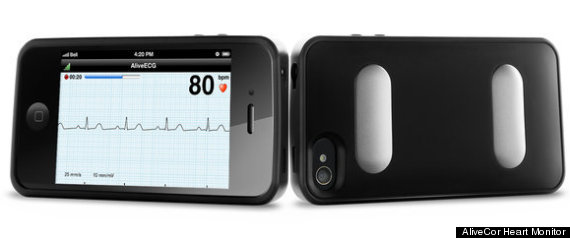 By Snookie Lioncourt
With continuous advancements in technology, more and more innovative solutions have been invented to facilitate global healthcare delivery services. These include a number of medical and healthcare mobile applications, remote Caregiving tools, assistive wearable devices for elderly and disabled patients, live mobile pulse monitoring systems, and emergency response GPS trackers. So, what do all of these innovations portend for 2014 and onwards? In 5 mHealth Tech Trends to Shape Industry, we'll take a closer look at five significant technological trends this year that will vehemently shape the future of the mobile health (mHealth) industry. Read the rest of this entry »
I'm happy that AT&T is reaching out to teach seniors about technology, because so few of them understand or use it, and the problem is worse than we think. I'll discuss that after the video.
As we approach Christmas and the New Year, thinking of family, reflecting on the past, and anticipating the future, I thought you'd get a kick out of this 1984 IBM computer Christmas commercial and my personal reflections of its history.
New market research on the convergence of telemedicine and mHealth suggests that "telemedicine now delivered on proprietary devices is becoming obsolete," and I agree. I first wrote about the role of standards in telehealth two years ago in an article on Video Conferencing for Home Healthcare and have written several articles on the topic of standards since then, including The Smart Refrigerator & Smart Medical Device.
Platform Standards
Earlier this week I weighed in on a LinkedIn discussion of Tablets used in Video Telemedicine. It morphed into a discussion of HIPPA, so the comment I added applies just as much to HIPPA regulations as to the use of standards in telehealth. Read the rest of this entry »