How Home Automation Can Change the Home Health Care Industry
In-home care is one of the biggest growth industries of the last twenty years. It makes sense; elderly folks don't want to be chained down to a nursing home, and an in-home care aid gives them independence without sacrificing their health needs. However, in-home care aides and family members can't always be with grandma and grandpa. That's why home automation systems make sense for protecting the dignity of your loved one, while giving you, the caretaker, some room to run out and perform necessary chores. Here are some features to consider. Read the rest of this entry »
Healthcare in the age of Dr. Google: the 2014 digital patient journey is sponsored by Fathom Healthcare, a healthcare marketing company.
Ask any medical professional what has changed about patient behavior the last few years, and she is sure to talk about a physician who never was accepted to med school … the ubiquitous "Dr. Google."
When patients start to notice something doesn't feel quite right, they google their symptoms and make a preliminary diagnosis. In fact, 86 percent of patients conduct a health-related search before scheduling a doctor's appointment. 90 percent of adults ages 18-24 say they would trust medical information shared by others in their social networks. Forty-one percent say social media impacts their choice of healthcare providers. Read the rest of this entry »
By Michelle Seitzer
Today's guest post is by Melody Wilding, a licensed medical social worker (LMSW) and Community Manager for eCaring.com.
It's 11 a.m. Two meetings down: what's next? Maybe check emails or tackle the pile of papers growing on your desk?
Just as you're hitting a stride, the phone rings. It's Mom … and something is wrong. She fell this morning. Read the rest of this entry »
Helping Seniors Master Computers is a guest article by James Owens with many added comments by the editor.
A Pew Internet survey shows that 53 percent of people over 65 are now online. Only a third of these adults actually use social media, with email being their preferred way to communicate.
EDITOR: The oldest age group in most market research, including the Pew survey, is 65+, but what about the "real" seniors 75+ or 85+? They are far less likely to use technology and will need more help getting started, according to this article by Laurie Orlov.
With some support, your senior friends and family members could be using their computers for a whole lot more. These suggestions will get you thinking of ways you can help them branch out with new computer skills: Read the rest of this entry »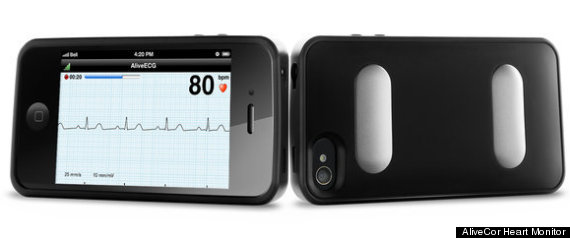 By Snookie Lioncourt
With continuous advancements in technology, more and more innovative solutions have been invented to facilitate global healthcare delivery services. These include a number of medical and healthcare mobile applications, remote Caregiving tools, assistive wearable devices for elderly and disabled patients, live mobile pulse monitoring systems, and emergency response GPS trackers. So, what do all of these innovations portend for 2014 and onwards? In 5 mHealth Tech Trends to Shape Industry, we'll take a closer look at five significant technological trends this year that will vehemently shape the future of the mobile health (mHealth) industry. Read the rest of this entry »
By Wayne Caswell
Modern Health Talk strongly endorses telehealth and efforts to break down barriers to wider adoption nationwide. The TELE-MED Act of 2013 (HR 3077) is still not out of committee but is intended to start breaking down barriers related to licensure and payment when medical care is given online across state lines, starting with Medicare providers. Hopefully Congress will pass this bill and then start extending telehealth to all insurance carriers. Read the rest of this entry »
According to market research firm IHS Technology, the global telehealth market is expected to grow by more than a factor of 10 from 2013 to 2018, as medical providers increasingly employ remote communications and monitoring technology to reduce costs and improve the quality of care.
Worldwide revenue for telehealth devices and services is expected to swell to $4.5 billion in 2018, up from $440.6 million in 2013, based on data from an IHS report entitled "World Market for Telehealth – 2014 Edition." The number of patients using telehealth services will rise to 7 million in 2018, up from less than 350,000 in 2013, as presented in the chart above. Read the rest of this entry »
I'm happy that AT&T is reaching out to teach seniors about technology, because so few of them understand or use it, and the problem is worse than we think. I'll discuss that after the video.
By Wayne Caswell
The rapid and accelerating pace of tech innovation has profound implications for healthcare delivery & payment, aging, and disability employment, but regulations that support that are spotty or nonexistent.
The good news
"Durable medical equipment" is a class of assistive technology that can be paid for by Medicare, Medicaid and many private insurance plans. Motorized wheel chairs most often fall into this category. Read the rest of this entry »
New market research on the convergence of telemedicine and mHealth suggests that "telemedicine now delivered on proprietary devices is becoming obsolete," and I agree. I first wrote about the role of standards in telehealth two years ago in an article on Video Conferencing for Home Healthcare and have written several articles on the topic of standards since then, including The Smart Refrigerator & Smart Medical Device.
Platform Standards
Earlier this week I weighed in on a LinkedIn discussion of Tablets used in Video Telemedicine. It morphed into a discussion of HIPPA, so the comment I added applies just as much to HIPPA regulations as to the use of standards in telehealth. Read the rest of this entry »