Healthcare in the age of Dr. Google: the 2014 digital patient journey is sponsored by Fathom Healthcare, a healthcare marketing company.
Ask any medical professional what has changed about patient behavior the last few years, and she is sure to talk about a physician who never was accepted to med school … the ubiquitous "Dr. Google."
When patients start to notice something doesn't feel quite right, they google their symptoms and make a preliminary diagnosis. In fact, 86 percent of patients conduct a health-related search before scheduling a doctor's appointment. 90 percent of adults ages 18-24 say they would trust medical information shared by others in their social networks. Forty-one percent say social media impacts their choice of healthcare providers. Read the rest of this entry »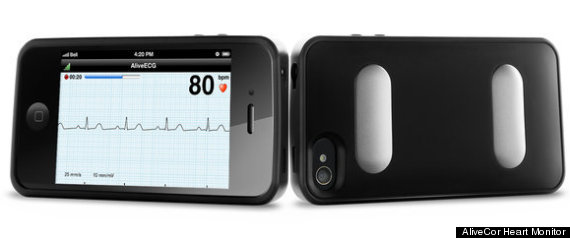 By Snookie Lioncourt
With continuous advancements in technology, more and more innovative solutions have been invented to facilitate global healthcare delivery services. These include a number of medical and healthcare mobile applications, remote Caregiving tools, assistive wearable devices for elderly and disabled patients, live mobile pulse monitoring systems, and emergency response GPS trackers. So, what do all of these innovations portend for 2014 and onwards? In 5 mHealth Tech Trends to Shape Industry, we'll take a closer look at five significant technological trends this year that will vehemently shape the future of the mobile health (mHealth) industry. Read the rest of this entry »
By Dr. Martin Kohn, Chief Medical Scientist for IBM Research
Two years ago, IBM's Watson computer shocked the world when it beat two past grand champions on the TV quiz show Jeopardy!
Watson isn't playing around anymore.
Watson and the technological leaps forward that made it so revolutionary — the ability to understand human speech, make sense of huge amounts of complex information in split seconds, rank answers based on probability, and learn from its mistakes — are being put to work.
In health care, Watson is helping doctors tailor medical treatment to every patient's situation in a time when the amount of medical information is doubling every five years. Read the rest of this entry »
Brian Profit wrote a good article about technology embedded in ordinary objects and how they are being connected in ways the industry calls "The Internet of Things." Since I introduced IBM to the connected home market in the early 1990s and ran a Digital Home consulting firm after retiring, I felt compelled to share my perspective in a comment to Brian's article, which I include below.
The "smart home" concept has been stuck in the niche of DIY geeks and high-end new homes with professional installation for over 40 years, always just on the cusp of becoming a mainstream market. Brian touched on the issue of protocol compatibility, but why is that such an issue, and what other issues are there? Read the rest of this entry »
What is mHealth, and does the term stand for Mobile Health or Modern Health?
That's the subject of a an online discussion started by David Doherty, moderator of a LinkedIn group interested in using mobile technologies to improve health. He started the discussion to support my view that any definition of mHealth that only includes smartphones is both limiting and arrogant. This article supports that discussion by expanding the definition of mHealth and what's included.
Much of this article builds on an earlier article that I wrote in May 2012, where I addressed confusion among syllogisms, using the analogy that Lions & Tigers are both Animals, but not all Animals are Lions or Tigers. Likewise, there are some confusing overlaps among the terms mHealth, eHealth, Wireless Health, Telehealth, and  Modern Health. And the devices that serve these market segments overlap too, so I must discuss them collectively.
Accessible introduction transcript…
Every day technology makes new things possible, and some predict that it's just a matter of time until technology completely revolutionizes healthcare.
Some believe that medical diagnosis, general patient care, and medical practices are more expensive and inferior than they need to be.
The problem with health care is that it's often the practice of medicine, rather than the science of medicine, as most medical decisions are simply based on tradition, a doctor's limited medical knowledge, and the patient's known symptoms and medical history.
The result? Three doctors could diagnose a problem three different ways. This can be a serious issue.
Over 40,000 patients die in the ICU in the U.S. each year due to misdiagnosis.
The solution? Big Data. Some believe medicine can become more of a science, rather than practice, by relying on technology.
INFOGRAPHIC follows…  Read the rest of this entry »
What is Mobile Health?  That's the subject of a Linkedin discussion started by Wendy Thomas, founder of the Mobile Health Association in Austin, TX.
Her purpose was to clear up confusion between syllogisms, and the analogy she used was that Lions are all Animals, but not all Animals are Lions. The same goes with the health terms such as digital health, ehealth (electronic healthcare), mhealth (mobile healthcare), and telemedicine, so she argued that…
Mobile Health IS Wireless Health AND Mobile Health IS Telemedicine, but Wireless Health AND Telemedicine are not necessarily MOBILE HEALTH.
While I agree with the premise of Wendy's argument, people often associate Mobile Health with the ambulance that shows up to provide care and transportation, rather than the use of mobile devices and wireless networks. That's why I drew the diagram with Mobile Health not entirely within Wireless Health or within Telemedicine. Confusion still persists, and I'm adding to it with yet another term – Modern Health. Read the rest of this entry »
By Lisa Nelson, http://blog.howto.gov/2012/04/20/digital-divide-still-prevalent/
The rapid adoption of mobile and mobile devices is providing Internet access to those who had little or no none before.
With almost 90% of American twenty-somethings accessing the Internet through smartphones or tablets, the digital divide may narrow significantly by the end of the decade.
Despite this sunny future, a PEW Internet report looks at differences in digital access and use among American adults and finds one in five people do not use the Internet.
While increased Internet adoption and the rise of mobile connectivity have reduced many gaps in technology access over the past decade, for some groups digital disparities still remain.
The report finds that those most likely to be part of the digital divide include: Read the rest of this entry »