Healthcare in the age of Dr. Google: the 2014 digital patient journey is sponsored by Fathom Healthcare, a healthcare marketing company.
Ask any medical professional what has changed about patient behavior the last few years, and she is sure to talk about a physician who never was accepted to med school … the ubiquitous "Dr. Google."
When patients start to notice something doesn't feel quite right, they google their symptoms and make a preliminary diagnosis. In fact, 86 percent of patients conduct a health-related search before scheduling a doctor's appointment. 90 percent of adults ages 18-24 say they would trust medical information shared by others in their social networks. Forty-one percent say social media impacts their choice of healthcare providers. Read the rest of this entry »
What movies do you think create the best vision of the future of health care? And what scene is particularly memorable with great foresight? Please comment.
Here's a list of Movies about the Future of Health Care compiled by Modern Health Talk:
"Wall-E" is a warm-hearted commentary on environmental pollution that portrays future humans as super-obese couch potatoes living in a robot & technology dominated world.
"Robot and Frank" shows the challenges and benefits of companion robots for the elderly who don't warm easily to technology. Read the rest of this entry »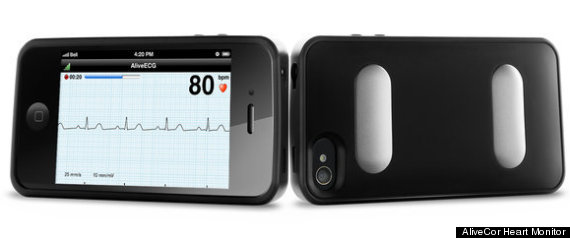 By Snookie Lioncourt
With continuous advancements in technology, more and more innovative solutions have been invented to facilitate global healthcare delivery services. These include a number of medical and healthcare mobile applications, remote Caregiving tools, assistive wearable devices for elderly and disabled patients, live mobile pulse monitoring systems, and emergency response GPS trackers. So, what do all of these innovations portend for 2014 and onwards? In 5 mHealth Tech Trends to Shape Industry, we'll take a closer look at five significant technological trends this year that will vehemently shape the future of the mobile health (mHealth) industry. Read the rest of this entry »
By Guest Blogger Edward Steinfeld, ArchD, Professor of Architecture and Director of the IDeA Center for Inclusive Design and Environmental Access, State University of New York at Buffalo. The Future of Universal Design was originally written for Disability.gov, which is included in our list of government websites.
From Accessibility to Inclusion
Universal design (UD) is an idea that developed in the mid-1990s as advocates of making buildings and products accessible to people with disabilities realized that these features often had benefits for a broader population. Examples include curb ramps, automated doors, closed captioning in television sets and accessibility features for computer operating systems. Read the rest of this entry »
As we approach Christmas and the New Year, thinking of family, reflecting on the past, and anticipating the future, I thought you'd get a kick out of this 1984 IBM computer Christmas commercial and my personal reflections of its history.
This article explores advances in neural engineering research and is based on my interview with Dr. Metin Akay, Founding Chairman of the new Biomedical Engineering Department and the John S. Dunn professor of biomedical engineering at the University of Houston. His discipline unites the fields of engineering, computer science, physics, chemistry, and mathematics with cellular, molecular, cognitive and behavioral neurosciences.
One expected result of these fields converging is to lower health care costs. Another is to extend life, but as Dr. Akay put it, "While it's very important to live longer, it's much more important to have quality of life." Read the rest of this entry »
By Dr. Martin Kohn, Chief Medical Scientist for IBM Research
Two years ago, IBM's Watson computer shocked the world when it beat two past grand champions on the TV quiz show Jeopardy!
Watson isn't playing around anymore.
Watson and the technological leaps forward that made it so revolutionary — the ability to understand human speech, make sense of huge amounts of complex information in split seconds, rank answers based on probability, and learn from its mistakes — are being put to work.
In health care, Watson is helping doctors tailor medical treatment to every patient's situation in a time when the amount of medical information is doubling every five years. Read the rest of this entry »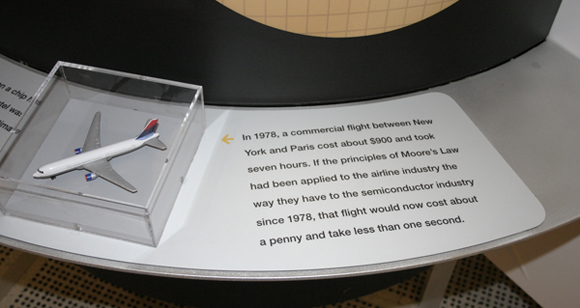 The video below makes fun of the health care industry with a satirical look at what the airline industry would be like if it worked the same way.
Neither industry, however, has shown the same innovation & improvement as the computer industry, which I come from as a retired IBM technologist. To put that statement into perspective, here are some observations.
Moore's Law and Air Travel
By Tina Hilding, College of Engineering and Architecture
PULLMAN, Wash. – Washington State University researchers have received a National Science Foundation grant to share their "smart home in a box" technology with 60 institutions and scientists around the world in what will be the largest-ever installation of such home monitoring systems.
The collaborators will develop their own monitoring projects in a home or a lab and report back their results. With this data, the WSU researchers will be able to develop a system for using and sharing cutting-edge, smart environments data on a large scale. Read the rest of this entry »