Posts Tagged 'mobile networks'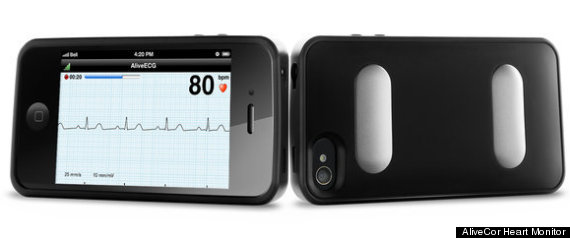 By Snookie Lioncourt
With continuous advancements in technology, more and more innovative solutions have been invented to facilitate global healthcare delivery services. These include a number of medical and healthcare mobile applications, remote Caregiving tools, assistive wearable devices for elderly and disabled patients, live mobile pulse monitoring systems, and emergency response GPS trackers. So, what do all of these innovations portend for 2014 and onwards? In 5 mHealth Tech Trends to Shape Industry, we'll take a closer look at five significant technological trends this year that will vehemently shape the future of the mobile health (mHealth) industry. Read the rest of this entry »
This article is based on a LinkedIn discussion that was started by Paul Sonnier, founder of the Digital Health discussion group.
Zeo has closed shop. Mentioned here & here and shown in the video below, Zeo is the company that provided a well known direct-to-consumer (DTC) sleep monitoring and coaching system that claimed to take the "science of sleep out of the lab and put it into your hands." While speculation abounds as to why this happened (see comments in this group discussion: http://bit.ly/ZeoDHDiscuss), it does highlight some of the challenges in this dynamic consumer digital health market segment, which represents 70 million people in the US alone. Read the rest of this entry »
Healthcare Reform to Boost Growth in Telehealth Market by 55 Percent in 2013
Austin, TX 19 Dec 2012 – From 2010 to 2011 usage of remote patient monitoring, or telehealth, increased by 22.2 percent as the number of patients enrolled worldwide reached 241,200. However, telehealth device revenues only grew by 5.0 percent from 2010 to 2011; and 18.0 percent from 2011 to 2012. InMedica, a division of IMS Research (now part of IHS Inc.) attributes slow revenue growth over the last year to poor economic conditions leading to restrictions in healthcare funding particularly in Europe, and ambiguity on the impact of healthcare reform and readmission penalties on telehealth in the U.S.
In the U.S., there remained considerable uncertainty on the future of the US healthcare market and the role of telehealth in this market throughout 2012. As the Center for Medicare and Medicaid Services (CMS) began penalizing U.S. hospitals for readmissions in October 2012, many healthcare providers remained unclear on the potential impacts on their institutions and are yet to implement a post-acute care plan.
Five Reasons Why mHealth is Not Going Away
(despite the Hype-haters)
By David Lee Scher, MD
One feels almost assaulted by financial projections of the mHealth market every day.  Extrapolations from the increasing use of smartphones, the use of iPads by physicians, the adoption of patient portals by insurers, and research of the Internet for medical purposes are commonplace.  Occasionally there will be a welcomed "Let's bring it back to Earth" post, but  I can almost predict verbatim the final paragraphs of some of these predictions.
Mobile health is part of the overall movement of the digitization of healthcare.  While adoption of these technologies will take a while to occur for a variety of reasons, (many of which have been the subject of other posts by this author), it would not be fair to let the hype become the face of the industry and an easy target of critics.
These technologies WILL become a major part of healthcare for the following reasons: Read the rest of this entry »
From The Nurse in Your Pocket:
In 2009, researchers at the Massachusetts Institute of Technology gave a dorm full of students smartphones and tracked where they went, who they called and texted, and at what times they communicated. The researchers found that the data pouring out of the phones could reliably tell when a student was ill: Those stricken with the flu moved around much less, and those who were depressed had fewer calls and interactions with others.
As a result of the study, some students who worked on it founded Ginger.io, a behavioral analytics firm that turns mobile data into health insights. Based on branches of computer science known as "machine learning" and "big data," they sort through tens of thousands of data points coming out of a smartphone each month to identify a user's typical pattern of behavior. And when someone deviates from that pattern, Ginger.io can alert friends or doctors that they may need to intervene.
It's kind of like a "check engine light" for the body, and it extends the thinking of Intel's Eric Dishman that's described in the video below. Read the rest of this entry »
Travis Proctor logged onto his computer, turned on his new webcam and clicked his mouse. Within seconds, the 42-year-old father of three was face to face with Dr. Kelvin Burton, his primary care physician.

Just months ago, Proctor would have had to drive for nearly an hour round-trip from his home in Powder Springs to Burton's Douglasville family care practice just for a checkup. Not anymore. (Read more at The Atlanta Journal-Constitution).
The referenced article by Gracie Bonds Staples prompted a Linkedin discussion where I couldn't help but respond. Here's what I said:
• Telemedicine includes video calls with patients, video consultations among specialists, remote monitoring of sensor devices, and more, all aimed at increasing service, improving outcomes, and lowering costs.
By David Lee Scher, MD
A draft proposal of the FDA guidelines for regulating mobile medical applications was released in July, 2011 . In response, the mHealth Regulatory Coalition sent detailed comments on the proposal . There was a recent piece in the Washington Times "The FDA's Assault on Mobile Technologies" which, in my opinion, was misguided. No one in the healthcare industry (pharmaceutical, medical device, or technology) is enamored with the FDA. They recently drastically raised review fees for device companies and slow down approval processes more year after year. Between 2005 and 2008, the FDA clearance process time increased 30%, and has continually increased, notwithstanding increased funding and staffing levels. Regardless of its procedural faults, I will attempt to lay out my reasons why this regulatory body needs to oversee digital health technologies. This article should not be seen as a blanket endorsement of the FDA's specific operational processes and policies, but as a rebuttal to the claim that it is assaulting the mobile health industry.
Try Appolicious and let us know what you think in the comments below.
This article was originally published in June 2011 but is republished due to high interest in finding apps. It's based on The Best Tools to Help you Discover New Mobile Apps, by Hillel Fuld, but I removed CHOMP, since that search tool seems to have disappeared.
Back in June '11, there were over 500,000 iOS apps (for iPhone, iPad and iPod) and 250,000 Android apps, as well as apps for BlackBerry, Nokia, WebOS, Windows Phone 7, and other platforms. They're almost all quite affordable or free, and many are dedicated to health and fitness. But the number is still so overwhelming that finding what you need a challenge.
The tremendous variety is good news for consumers, but how do you find the best apps for your needs and filter out the junk? It's so out of control that startups and established companies are responding with even more apps – to help you find apps.
After decades of tech evolution consistent with Moore's Law, you can now wear a $3.5 million mainframe computer on your wrist. The WIMM One is much faster than the IBM System/370 Model 158-3 mainframe that I worked on in the 1970′s, and in some ways it's better. It's got sensors, an accelerometer, and wireless connections to connect with other digital devices and remote services. So, it's not just a wristwatch; it's also a wrist-doc that can monitor, track and report vital signs to help keep you healthy.
I've already written several articles about the role of smartphones in healthcare, including:
But now here's an Android-based wearable computer that complements the smartphone, tablet, PC and medical devices you may already have. It's just entering the market now but points to what we may expect — wearable devices that are always with you to unobtrusively monitor your activity, sleeping patterns and vital signs such as heart rate.
Five months ago I posted a challenge on Linkedin titled, "Innovative Ideas for a Totally New Healthcare System?" and it generated a discussion that's been active for 5 months now with over 900 responses from different perspectives worldwide.
As a fun exercise to stimulate creative, out-of-box thinking, pretend you have all been appointed to the new World Health Commission by the new King of the World (or whatever title you prefer). You have absolute power to determine health strategy, for the whole world. Think like a child, and forget the constraints you're used to dealing with as adults. There are no financial hurdles, no political worries, no cultural barriers, no legacy to contend with, no managers looking over your shoulders, and no imposed time frames. What is it that patients, providers and society seek from healthcare? Why can't they get that now? Starting with a completely blank canvas, what would be the objectives of the new System? Imagine potential roadblocks and how we might overcome them.
The discussion has evolved, and most participants have come in and out of it, but Clifford Thornton posted one of the longest and most thoughtful replies and gave me permission to reprint it here.
A Totally New Healthcare System
By Clifford Thornton
Wow sir, a blank sheet; this is a dynamic exercise.
I came into the healthcare field about 9 years ago from a marketing strategy business background in the cable/telecommunication industry. Let me say that I cannot think or even imagine a bigger contrast in terms of quality of service, efficiencies, level of customer satisfaction, duplication of service levels, delivery, and range/availability of services.