Posts Tagged 'public policy'
Healthy Aging Policy Brief
 By White House Conference on Aging staff, 4/10/2015
Older Americans are calling for a shift in the way we think and talk about aging. Rather than focusing on the limitations of aging, older adults across the nation want to focus instead on the opportunities of aging. Older adults are seeking ways to maximize their physical, mental, and social well-being to remain independent and active as they age.
Healthy aging means living a long, productive, meaningful life and enjoying a high quality of life. Research has shown that older adults who adopt healthy behaviors, use preventive health services, and are involved with their family, friends, and communities, are healthier and more independent.
Remembering that we are essentially the same people we were at our physical and productive peaks, just somewhat adjusted to accommodate the years, allows us to visualize lives of possibility with an overlay of wisdom. (Molly D., Georgia)
Americans are living longer and better than ever before thanks to major medical and public health advances and greater access to health care. Life expectancy at birth in the United States has reached a record high of 78.8 years. A 65 year-old man can expect to live another 17 years and a 65 year-old woman another 20 years. With increased longevity, older Americans have more time to engage in the workforce, in civic and volunteer activities, and in enriching their communities. Read the rest of this entry »
"Home telehealth" technology promises to be a critical component of providing quality care to the growing number of Americans who need long-term services and supports to "age in place" at home. Home telehealth and related technology can make it cheaper, easier and more comfortable for seniors to remain at home and avoid nursing facility placement.
But government regulations lag behind telehealth technology, according to this article in the National Law Journal. This is disappointing because "24-hour monitoring would allow Americans who need long-term care to 'age in place' at home."  Read the rest of this entry »
"A Lot Of People In This Industry Are Just Evil"
(Jeff Kushner, founder Of Oscar Health)
That provocative quote from Josh Kushner at the 4th annual Clinton Health Matters Initiative, was aimed at the healthcare industry and reported by Forbes contributor Dan Munro. Josh was one of four panelists in a 90‒minute opening Plenary Session moderated by Former President Bill Clinton.
Clinton opened by lamenting that technology adoption in healthcare can take as long as 17 years and sarcastically said, "By all means let's wait 17 years and let people die in the meanwhile." He then asked Josh to begin a discussion of the issue. But what's behind his claim of excessive greed or evil? I can't speak for Josh directly, but here are the top 10 ways our healthcare system seems evil.
Excessive greed (evil?) is natural for an industry that:
President Obama and the National Institutes of Health have announced a Precision Medicine Initiative that complements other programs for Prevention and Wellness. That's important because too many diseases don't have a proven means of prevention or effective treatments.
Income levels for aging Americans are increasing,
but not as quickly as "The Cost of Aging in America."
The infographic below was produced by the Milken Institute School of Public Health at George Washington University. It explores the serious financial burdens faced by aging Americans, their loved ones, and industry — as well as steps our health care system might take to counteract this trend. I gladly feature it today to complement other articles here about health reform, public policy, and the future of healthcare.
Some highlights:
The number of seniors 85 and older will triple by 2050, an important statistic because these are people who need the most expensive care.
The cost of healthcare in America is already over $3 trillion/year, and that doesn't even include the roughly $450 billion provided by unpaid family members.
Paid caregivers earn just $18-20K per year, and while demand for their services will likely double by 2022, their wages likely won't increase much.
I responded to an online discussion of a call for Congress to Expand Telehealth Services to Improve Patient Access and Outcomes and Decrease Healthcare Costs. Key to delivering telehealth is the availability of high-speed Internet access, and that prompted me to comment on an online conversation of this HIMSS problem description.
The enormous potential of telehealth or telemedicine to positively transform healthcare delivery in America is not being realized due to numerous impediments. These include out-of-date public and private reimbursement structures, inadequate broadband availability, and varying licensure and practice restrictions between some states. … In many areas of the country, there are not enough health professionals to provide in-person visits or appropriate follow up care, especially for mental health and highly specialized services like pediatric critical care. In other areas, distance or unavailability of transportation presents impediments to care.
EDITOR: When seniors can no longer drive a car, they lose their independence and become dependent on others for the simplest things — shopping for groceries or Christmas gifts, getting a haircut, going the bank or doctor or the movies, and more. That can be devastating and even force them into institution care, ultimately shortening their lifespan. So it's why I'm a fan of the autonomous, self-driving car, and Google, the company that's so far leading the way. And it's why I'm happy to republish this article by Zachary Shahan at FIX.com about cars for seniors who can't drive themselves.
Hands-Free Driving: Google's New Driverless Car
One of the biggest tech stories of the year is definitely the unveiling of Google's driverless car. The general story is this: Google is manufacturing some completely self-driving cars – no steering wheels, accelerator pedals, or brake pedals. But the details are pretty fascinating, and even more interesting are the broad societal implications. Read the rest of this entry »
Modern Health Talk is sensitive to the very personal issues of families facing terminal illness and found the following video both inspiring and touching.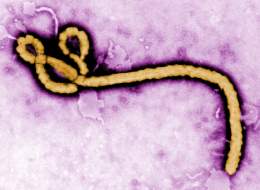 EDITORIAL: Who are we to believe? The news media that profits from sensationalism? Or federal and public health officials who are desperate to avoid panic? What is the truth about the Ebola virus? Right now it's not clear who to believe, and we continue to wonder, "What is the Truth about Ebola." Here are some of my thoughts and related articles, but I invite you to respond.
With the number of Ebola cases doubling, doubling and doubling every week or two, or three; how long might it take to reach millions, or billions? Not only is the number of cases grossly under-reported, but health officials and governments are grossly downplaying the risk and misleading the people. It seems like they're lying, and that doesn't help, because it erodes public trust and contributes to growing fears.
HOLES IN THE SAFETY NET(s)

Even with multiple safeguards, rapid spread of horrific disease (like terrible traffic accidents) can occur. This is the thought behind the "Swiss cheese" model of risk, developed by British scientist James Reason, and described by Vamsi Aribindi, a medical student who wrote Ebola in Texas: A fascinating story of system errors (referenced article below).
 Make Sure You're in the Safest Possible Operating Room
The Hazards of Hospitals
We all think of the hospital as a place we go to get better, but hospitals in the United States are making people sicker at alarming rates. Between overtired interns, germ-covered doctors,  haphazard record keeping, and equipment failures, you might find yourself in more trouble than you were when you checked in. Here are some alarming statistics, followed by some patient recommendations.
1.7 million infections are contracted in hospitals each year.
1 in 5 patients suffer harm from medical errors, and 99,000 die from them.
You're 30,000 times more likely to die from a hospital visit than a plane crash.
And more die from infections each year than from car accidents, breast cancer or aids.
High Anxiety
The simple mention of having a medical procedure brings out anxiety in most people. It's human nature to become fearful when preparing to undergo a surgical procedure that requires in-patient treatment, sedation and operating rooms, as it is associated with pain and mortality. Read the rest of this entry »