By Rein Tideiksaar Ph.D., PA-C
The most effective way for elders and/or their caregivers to address the issue of falling is to:
First, visit the doctor and find out why a loved one is at risk or why falls are occurring (remember that falls are not normal but may represent an underlying health condition requiring investigation).
Second, after fall risk factors and/or causes of falling have been identified, elders and their caregivers can address those risks by taking proper steps to avoid falls.  Read the rest of this entry »
By Stephanie Baum (original on MedCityNews.com)
Seniors tend to be marginalized when it comes to digital health. Given the fact that AARP's membership starts at 5o, its membership base spans a wide range of technical ability, so inevitably some will be left out or feel like they've been overlooked.  These 10 healthcare startups, which have made the finalist cut for AARP's Innovation @ 50+ LivePitch, have taken different approaches to practical concerns such as how mobile health apps, services and tracking devices fit into the lives of their users. Among their solutions are apps for caretakers, sensors to track balance and urinary tract infections to catch costly problems early and telepsychology.
How Home Automation Can Change the Home Health Care Industry
In-home care is one of the biggest growth industries of the last twenty years. It makes sense; elderly folks don't want to be chained down to a nursing home, and an in-home care aid gives them independence without sacrificing their health needs. However, in-home care aides and family members can't always be with grandma and grandpa. That's why home automation systems make sense for protecting the dignity of your loved one, while giving you, the caretaker, some room to run out and perform necessary chores. Here are some features to consider. Read the rest of this entry »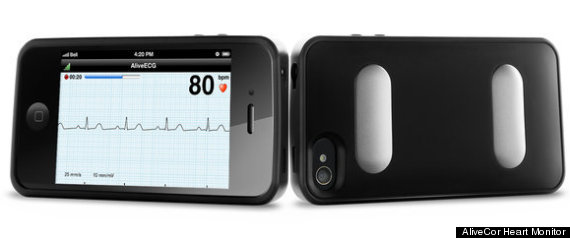 By Snookie Lioncourt
With continuous advancements in technology, more and more innovative solutions have been invented to facilitate global healthcare delivery services. These include a number of medical and healthcare mobile applications, remote Caregiving tools, assistive wearable devices for elderly and disabled patients, live mobile pulse monitoring systems, and emergency response GPS trackers. So, what do all of these innovations portend for 2014 and onwards? In 5 mHealth Tech Trends to Shape Industry, we'll take a closer look at five significant technological trends this year that will vehemently shape the future of the mobile health (mHealth) industry. Read the rest of this entry »
Article summary and Modern Health Talk response about improving the Internet of Things (IoT).
I responded to a TechRadar article on The Internet of Things is nothing to fear, which explored the privacy fears when sensors sprinkled around our homes and communities monitor our every moves, and our health. The purpose of this article is to not to downplay those privacy fears but to share my perspective on the Smart House concept.
EXCERPTS:  Health is an area that is already embracing the IoT. The idea of the quantified self, measured by tracker gadgets like the FitBit or Nike Fuelband, is becoming commonplace, and as the tech gets smaller and more embeddable it will be possible to weave sensors into the fabric of clothing or footwear and into the realms of true health monitoring.
Google recently patented a smart contact lens - not as a future iteration of Google Glass but as a way of measuring glucose levels in tears. Anyone at risk of diabetic shock would be able to keep tabs on their sugar levels without having to stop and take a blood test, while an app on a smartphone or other personal computing device could make great use of that data to trigger medication alerts or prompt for medical review. … 
Packing our homes with sensors could give obvious, easy wins like mining temperature, room usage and weather data to fine-tune heating and ventilation. It could also offer a way to help care for the ageing population through projects like BeClose that look for changes in an elderly relative's daily routine and sends alerts if anything seems amiss.
Telemedicine and M-Health Convergence Market is a new market research report.
EDITOR: I'll mark highlights and add [occasional notes].
-
London (PRWEB) November 20, 2013 – Clinical telemedicine services converge with m-health systems of engagement to lower cost of care and improve quality of care. Tele-medicine and M-Health Market Convergence driving forces relate to an overall trend toward ordinary people taking more responsibility for their own health. This trend has been more prevalent for women in the past 100 years than for men because women used to die very young and they had to learn how to keep themselves healthy. Women have been able to reverse this trend of dying young and to live longer than men in the past 40 years, illustrating that paying attention to health is important. Read the rest of this entry »
OrCam is a novel assistance device for the visually impaired and the blind. It's a glasses-mounted sensor that harnesses the power of Artificial Vision to compensate for lost sight. The sensor sees what's in front of you, understands what information you seek and provides it to you through a bone-conduction earpiece.
This article explores advances in neural engineering research and is based on my interview with Dr. Metin Akay, Founding Chairman of the new Biomedical Engineering Department and the John S. Dunn professor of biomedical engineering at the University of Houston. His discipline unites the fields of engineering, computer science, physics, chemistry, and mathematics with cellular, molecular, cognitive and behavioral neurosciences.
One expected result of these fields converging is to lower health care costs. Another is to extend life, but as Dr. Akay put it, "While it's very important to live longer, it's much more important to have quality of life." Read the rest of this entry »