Posts Tagged 'technologies'
By Rein Tideiksaar Ph.D., PA-C
The most effective way for elders and/or their caregivers to address the issue of falling is to:
First, visit the doctor and find out why a loved one is at risk or why falls are occurring (remember that falls are not normal but may represent an underlying health condition requiring investigation).
Second, after fall risk factors and/or causes of falling have been identified, elders and their caregivers can address those risks by taking proper steps to avoid falls.  Read the rest of this entry »
By Stephanie Baum (original on MedCityNews.com)
Seniors tend to be marginalized when it comes to digital health. Given the fact that AARP's membership starts at 5o, its membership base spans a wide range of technical ability, so inevitably some will be left out or feel like they've been overlooked.  These 10 healthcare startups, which have made the finalist cut for AARP's Innovation @ 50+ LivePitch, have taken different approaches to practical concerns such as how mobile health apps, services and tracking devices fit into the lives of their users. Among their solutions are apps for caretakers, sensors to track balance and urinary tract infections to catch costly problems early and telepsychology.
Healthcare in the age of Dr. Google: the 2014 digital patient journey is sponsored by Fathom Healthcare, a healthcare marketing company.
Ask any medical professional what has changed about patient behavior the last few years, and she is sure to talk about a physician who never was accepted to med school … the ubiquitous "Dr. Google."
When patients start to notice something doesn't feel quite right, they google their symptoms and make a preliminary diagnosis. In fact, 86 percent of patients conduct a health-related search before scheduling a doctor's appointment. 90 percent of adults ages 18-24 say they would trust medical information shared by others in their social networks. Forty-one percent say social media impacts their choice of healthcare providers. Read the rest of this entry »
By Michelle Seitzer
Today's guest post is by Melody Wilding, a licensed medical social worker (LMSW) and Community Manager for eCaring.com.
It's 11 a.m. Two meetings down: what's next? Maybe check emails or tackle the pile of papers growing on your desk?
Just as you're hitting a stride, the phone rings. It's Mom … and something is wrong. She fell this morning. Read the rest of this entry »
Helping Seniors Master Computers is a guest article by James Owens with many added comments by the editor.
A Pew Internet survey shows that 53 percent of people over 65 are now online. Only a third of these adults actually use social media, with email being their preferred way to communicate.
EDITOR: The oldest age group in most market research, including the Pew survey, is 65+, but what about the "real" seniors 75+ or 85+? They are far less likely to use technology and will need more help getting started, according to this article by Laurie Orlov.
With some support, your senior friends and family members could be using their computers for a whole lot more. These suggestions will get you thinking of ways you can help them branch out with new computer skills: Read the rest of this entry »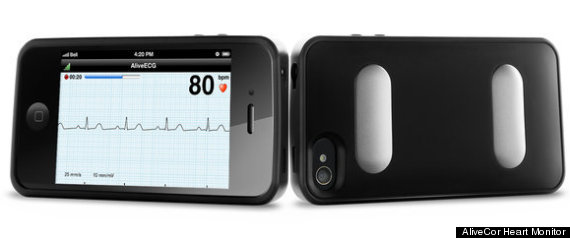 By Snookie Lioncourt
With continuous advancements in technology, more and more innovative solutions have been invented to facilitate global healthcare delivery services. These include a number of medical and healthcare mobile applications, remote Caregiving tools, assistive wearable devices for elderly and disabled patients, live mobile pulse monitoring systems, and emergency response GPS trackers. So, what do all of these innovations portend for 2014 and onwards? In 5 mHealth Tech Trends to Shape Industry, we'll take a closer look at five significant technological trends this year that will vehemently shape the future of the mobile health (mHealth) industry. Read the rest of this entry »
A major cause for concern among the elderly, and those who love them, is bone degeneration. Particularly susceptible to malabsorption, osteoporosis, and nail fungus, which can eat away at the bone if left unaddressed, aging loved ones lean on their children and spouses for support.
In some cases, bone degeneration can be reversed. In most others, it cannot. In the latter, treatment options are limited, and often very painful.
One such treatment is replacement joint surgery. Replacement joint surgeries are performed to allow damaged tendons to heal, and to improve patients' quality of life. Unfortunately, many replacement joints, including hips and knees, are constructed of metal. Too often, corrosion occurs, leading sometimes to blood poisoning. In many other cases, the body rejects the metal. When this occurs, patients must be rushed into emergency surgery to avoid further complications.
Fortunately, researchers have begun to hatch less painful, user-friendlier alternatives to joint replacement surgery, bone grafts and prostheses, using 3D printing.  Read the rest of this entry »
I'm happy that AT&T is reaching out to teach seniors about technology, because so few of them understand or use it, and the problem is worse than we think. I'll discuss that after the video.
By Wayne Caswell
The rapid and accelerating pace of tech innovation has profound implications for healthcare delivery & payment, aging, and disability employment, but regulations that support that are spotty or nonexistent.
The good news
"Durable medical equipment" is a class of assistive technology that can be paid for by Medicare, Medicaid and many private insurance plans. Motorized wheel chairs most often fall into this category. Read the rest of this entry »