Posts Tagged 'technologies'
This article explores advances in neural engineering research and is based on my interview with Dr. Metin Akay, Founding Chairman of the new Biomedical Engineering Department and the John S. Dunn professor of biomedical engineering at the University of Houston. His discipline unites the fields of engineering, computer science, physics, chemistry, and mathematics with cellular, molecular, cognitive and behavioral neurosciences.
One expected result of these fields converging is to lower health care costs. Another is to extend life, but as Dr. Akay put it, "While it's very important to live longer, it's much more important to have quality of life." Read the rest of this entry »
By Christopher Wise
Nine out of 10 aging Americans want to stay in their homes as they age, an AARP survey discovered. Furthermore, people who reach age 65 have an average life expectancy of an additional 19 years, according to the U.S. Census Bureau. Fortunately, advances in technology are available to help these aging Americans remain in their homes for a longer period of time. Let's take a look at the top tools helping Americans to remain at home while they age:
Remote Pacemaker Monitoring Device
Individuals with pacemakers usually visit their doctors several times each year to have it checked. Some of these individuals can now send data remotely using a standard phone line and a device called a Carelink Home Monitor. Read the rest of this entry »
By Dr. Martin Kohn, Chief Medical Scientist for IBM Research
Two years ago, IBM's Watson computer shocked the world when it beat two past grand champions on the TV quiz show Jeopardy!
Watson isn't playing around anymore.
Watson and the technological leaps forward that made it so revolutionary — the ability to understand human speech, make sense of huge amounts of complex information in split seconds, rank answers based on probability, and learn from its mistakes — are being put to work.
In health care, Watson is helping doctors tailor medical treatment to every patient's situation in a time when the amount of medical information is doubling every five years. Read the rest of this entry »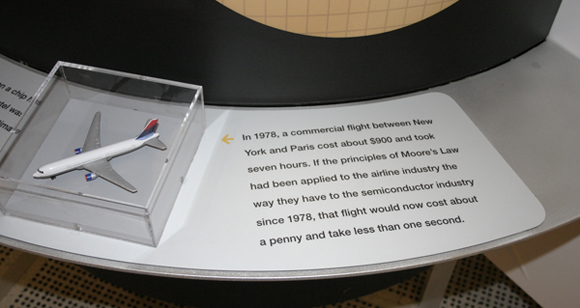 The video below makes fun of the health care industry with a satirical look at what the airline industry would be like if it worked the same way.
Neither industry, however, has shown the same innovation & improvement as the computer industry, which I come from as a retired IBM technologist. To put that statement into perspective, here are some observations.
Moore's Law and Air Travel
What's Digital Health?
According to Paul Sonnier, Head of Digital Health Strategy at Popper and Company, "Digital Health is the convergence of the digital and genetics revolutions with health and healthcare. He sees digital health as empowering us to better track, manage, and improve our own and our family's health. It's also helping to reduce inefficiencies in healthcare delivery, improve access, reduce costs, increase quality, and make medicine more personalized and precise." Read the rest of this entry »
This article is about the power of the Internet as a learning and research tool, and the role that young, Internet-savvy innovators are playing as they develop the future of healthcare. 
Easton LaChappelle
Easton, a 17-year old inventor, spoke recently at TEDxMileHigh about his 3D printing & animatronics project and the future of prosthetic & animatronic limbs. He started this work at age 14 and used the Internet to research and learn about electronics & sensor technologies, programming & modeling software, 3D printing & industrial design, and wireless networking. He's now living in Houston and working at NASA on robotics projects. Read the rest of this entry »
As shown in the infographic below, digital devices with access to the Internet are redefining healthcare and driving a revolution in its delivery systems.
FIRST is the wealth of medical information available online and the tools to find and make sense of it. This helps medical professionals and patients alike, and consumers can now take more responsibility for their own wellness. Realizing they have a greater stake in the game than their physician, they're regularly engaging in online conversations using social media or searching online websites like WebMD, PatientsLikeMe and mHealthTalk for healthcare information.
NEXT is mobility, with smartphones, tablet computers, and Read the rest of this entry »
By Dr. Alexis Abramson
When it comes to technology, businesses are realizing that the 50+ demographic — which has at times been overlooked in terms of the marketing of new technologies — is actually extremely interested in innovative "50+ friendly" technology.
As a matter of fact, the marketplace for technology to assist aging adults is expected to grow sharply from $2 billion today to more than $20 billion by 2020, according a report from Aging in Place Technology Watch — and boomers are going to be on the receiving end of the advancements and innovations.
I'm often asked about 50+ technology in my Dr. Alexis Approved blog — so I thought I would share a few of the most frequently asked questions.  I hope they help you learn more about the advanced technology (and fun gadgets!) available for boomers, caregivers and seniors. Read the rest of this entry »