Posts Tagged 'technologies'
Helping Seniors Master Computers is a guest article by James Owens with many added comments by the editor.
A Pew Internet survey shows that 53 percent of people over 65 are now online. Only a third of these adults actually use social media, with email being their preferred way to communicate.
EDITOR: The oldest age group in most market research, including the Pew survey, is 65+, but what about the "real" seniors 75+ or 85+? They are far less likely to use technology and will need more help getting started, according to this article by Laurie Orlov.
With some support, your senior friends and family members could be using their computers for a whole lot more. These suggestions will get you thinking of ways you can help them branch out with new computer skills: Read the rest of this entry »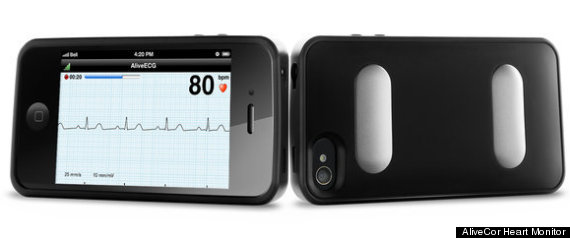 By Snookie Lioncourt
With continuous advancements in technology, more and more innovative solutions have been invented to facilitate global healthcare delivery services. These include a number of medical and healthcare mobile applications, remote Caregiving tools, assistive wearable devices for elderly and disabled patients, live mobile pulse monitoring systems, and emergency response GPS trackers. So, what do all of these innovations portend for 2014 and onwards? In 5 mHealth Tech Trends to Shape Industry, we'll take a closer look at five significant technological trends this year that will vehemently shape the future of the mobile health (mHealth) industry. Read the rest of this entry »
A major cause for concern among the elderly, and those who love them, is bone degeneration. Particularly susceptible to malabsorption, osteoporosis, and nail fungus, which can eat away at the bone if left unaddressed, aging loved ones lean on their children and spouses for support.
In some cases, bone degeneration can be reversed. In most others, it cannot. In the latter, treatment options are limited, and often very painful.
One such treatment is replacement joint surgery. Replacement joint surgeries are performed to allow damaged tendons to heal, and to improve patients' quality of life. Unfortunately, many replacement joints, including hips and knees, are constructed of metal. Too often, corrosion occurs, leading sometimes to blood poisoning. In many other cases, the body rejects the metal. When this occurs, patients must be rushed into emergency surgery to avoid further complications.
Fortunately, researchers have begun to hatch less painful, user-friendlier alternatives to joint replacement surgery, bone grafts and prostheses, using 3D printing.  Read the rest of this entry »
I'm happy that AT&T is reaching out to teach seniors about technology, because so few of them understand or use it, and the problem is worse than we think. I'll discuss that after the video.
By Wayne Caswell
The rapid and accelerating pace of tech innovation has profound implications for healthcare delivery & payment, aging, and disability employment, but regulations that support that are spotty or nonexistent.
The good news
"Durable medical equipment" is a class of assistive technology that can be paid for by Medicare, Medicaid and many private insurance plans. Motorized wheel chairs most often fall into this category. Read the rest of this entry »
As we approach Christmas and the New Year, thinking of family, reflecting on the past, and anticipating the future, I thought you'd get a kick out of this 1984 IBM computer Christmas commercial and my personal reflections of its history.
New market research on the convergence of telemedicine and mHealth suggests that "telemedicine now delivered on proprietary devices is becoming obsolete," and I agree. I first wrote about the role of standards in telehealth two years ago in an article on Video Conferencing for Home Healthcare and have written several articles on the topic of standards since then, including The Smart Refrigerator & Smart Medical Device.
Platform Standards
Earlier this week I weighed in on a LinkedIn discussion of Tablets used in Video Telemedicine. It morphed into a discussion of HIPPA, so the comment I added applies just as much to HIPPA regulations as to the use of standards in telehealth. Read the rest of this entry »
By Melody Wilding
It's 11 a.m. Two meetings down: what's next? Maybe check emails or tackle the pile of papers growing on your desk?
Just as you're hitting a stride, the phone rings. It's Mom … and something is wrong. She fell this morning.
"Nothing serious," she says, but the words shake you to your core. You're frustrated, scared, and frantic inside. But there you are: stuck more than five hours away.
These types of occurrences are a daily reality for millions of long-distance caregivers across the United States. Read the rest of this entry »
This article explores advances in neural engineering research and is based on my interview with Dr. Metin Akay, Founding Chairman of the new Biomedical Engineering Department and the John S. Dunn professor of biomedical engineering at the University of Houston. His discipline unites the fields of engineering, computer science, physics, chemistry, and mathematics with cellular, molecular, cognitive and behavioral neurosciences.
One expected result of these fields converging is to lower health care costs. Another is to extend life, but as Dr. Akay put it, "While it's very important to live longer, it's much more important to have quality of life." Read the rest of this entry »