How Home Automation Can Change the Home Health Care Industry
In-home care is one of the biggest growth industries of the last twenty years. It makes sense; elderly folks don't want to be chained down to a nursing home, and an in-home care aid gives them independence without sacrificing their health needs. However, in-home care aides and family members can't always be with grandma and grandpa. That's why home automation systems make sense for protecting the dignity of your loved one, while giving you, the caretaker, some room to run out and perform necessary chores. Here are some features to consider. Read the rest of this entry »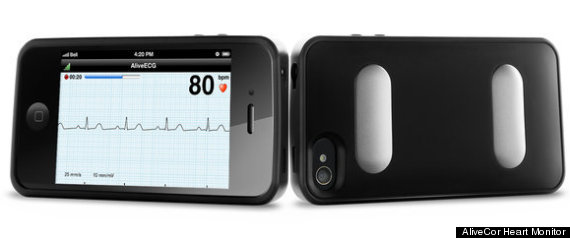 By Snookie Lioncourt
With continuous advancements in technology, more and more innovative solutions have been invented to facilitate global healthcare delivery services. These include a number of medical and healthcare mobile applications, remote Caregiving tools, assistive wearable devices for elderly and disabled patients, live mobile pulse monitoring systems, and emergency response GPS trackers. So, what do all of these innovations portend for 2014 and onwards? In 5 mHealth Tech Trends to Shape Industry, we'll take a closer look at five significant technological trends this year that will vehemently shape the future of the mobile health (mHealth) industry. Read the rest of this entry »
Article summary and Modern Health Talk response about improving the Internet of Things (IoT).
I responded to a TechRadar article on The Internet of Things is nothing to fear, which explored the privacy fears when sensors sprinkled around our homes and communities monitor our every moves, and our health. The purpose of this article is to not to downplay those privacy fears but to share my perspective on the Smart House concept.
EXCERPTS:  Health is an area that is already embracing the IoT. The idea of the quantified self, measured by tracker gadgets like the FitBit or Nike Fuelband, is becoming commonplace, and as the tech gets smaller and more embeddable it will be possible to weave sensors into the fabric of clothing or footwear and into the realms of true health monitoring.
Google recently patented a smart contact lens - not as a future iteration of Google Glass but as a way of measuring glucose levels in tears. Anyone at risk of diabetic shock would be able to keep tabs on their sugar levels without having to stop and take a blood test, while an app on a smartphone or other personal computing device could make great use of that data to trigger medication alerts or prompt for medical review. … 
Packing our homes with sensors could give obvious, easy wins like mining temperature, room usage and weather data to fine-tune heating and ventilation. It could also offer a way to help care for the ageing population through projects like BeClose that look for changes in an elderly relative's daily routine and sends alerts if anything seems amiss.
I'm happy that AT&T is reaching out to teach seniors about technology, because so few of them understand or use it, and the problem is worse than we think. I'll discuss that after the video.
New market research on the convergence of telemedicine and mHealth suggests that "telemedicine now delivered on proprietary devices is becoming obsolete," and I agree. I first wrote about the role of standards in telehealth two years ago in an article on Video Conferencing for Home Healthcare and have written several articles on the topic of standards since then, including The Smart Refrigerator & Smart Medical Device.
Platform Standards
Earlier this week I weighed in on a LinkedIn discussion of Tablets used in Video Telemedicine. It morphed into a discussion of HIPPA, so the comment I added applies just as much to HIPPA regulations as to the use of standards in telehealth. Read the rest of this entry »
This article explores advances in neural engineering research and is based on my interview with Dr. Metin Akay, Founding Chairman of the new Biomedical Engineering Department and the John S. Dunn professor of biomedical engineering at the University of Houston. His discipline unites the fields of engineering, computer science, physics, chemistry, and mathematics with cellular, molecular, cognitive and behavioral neurosciences.
One expected result of these fields converging is to lower health care costs. Another is to extend life, but as Dr. Akay put it, "While it's very important to live longer, it's much more important to have quality of life." Read the rest of this entry »
By Tina Hilding, College of Engineering and Architecture
PULLMAN, Wash. – Washington State University researchers have received a National Science Foundation grant to share their "smart home in a box" technology with 60 institutions and scientists around the world in what will be the largest-ever installation of such home monitoring systems.
The collaborators will develop their own monitoring projects in a home or a lab and report back their results. With this data, the WSU researchers will be able to develop a system for using and sharing cutting-edge, smart environments data on a large scale. Read the rest of this entry »
This article is about the power of the Internet as a learning and research tool, and the role that young, Internet-savvy innovators are playing as they develop the future of healthcare. 
Easton LaChappelle
Easton, a 17-year old inventor, spoke recently at TEDxMileHigh about his 3D printing & animatronics project and the future of prosthetic & animatronic limbs. He started this work at age 14 and used the Internet to research and learn about electronics & sensor technologies, programming & modeling software, 3D printing & industrial design, and wireless networking. He's now living in Houston and working at NASA on robotics projects. Read the rest of this entry »